Moving But Leaving A Lot Behind
Saying goodbye to a part of the family.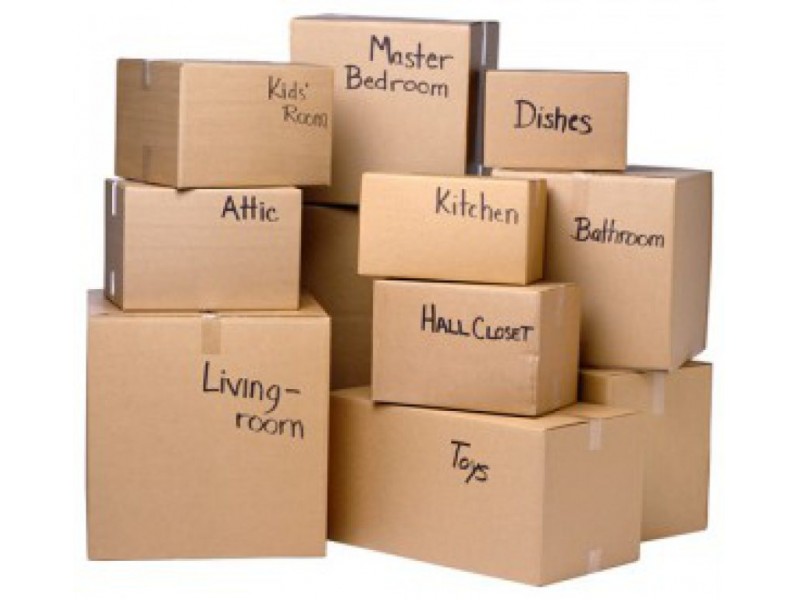 My house has been sold. It has been viewed and inspected. It has been tested and appraised. But I am not sure it has been seen. Not really. Not as I see it. And I think that is the most frustrating aspect because my house has echoes, echoes that help tell the story of how my house has actually been a home.
And if the people looking at my home listened, this is what they would hear:
"I really enjoy the landscaping."
Do you? Do you see what it was like before we bought the house – how there was nothing but dead grass and a beat-up dog fence? Do you see the front yard? Do you know that the front yard was once a gently sloping hill? Do you know that two months after I bought the house, I was in the front yard in the pouring rain digging up that slope with a shovel, a rickety wheelbarrow, and anger over the pain and suffering of my sister's divorce? Do you see me out there for days loading a wheelbarrow with dirt, rain pouring down, and carrying it around to the back of my house in hopes that each load would make me feel like I was accomplishing something in contrast to the helplessness I felt for my sister?
"The front door and stairway are nice."
My aunt had been alone for many years until she met, fell in love and married my Uncle Bob. He and I immediately connected. He was a good man, a carpenter by trade who spent many hours with me showing me how to fix things to make my house a home. That front door and entryway? It wasn't there when we bought the house. It was an old, wooden door with a metal railing. Bob and I changed that. He showed me how to plumb a door and install railings and balusters. And I showed him my desire to work and use my hands. We talked as we worked, and I learned so much from him Do you see him in that entryway, because I do. Cancer took him from me when my home was still young.
"Does the light in the hallway work?"
No, the light does not work. It hasn't worked in a long time. It didn't work when my wife came out of the bathroom years ago and stood in the hallway beaming, having found out she was pregnant. It never worked all those Christmas mornings when my children would stagger down into the living room to see what surprises awaited them. And it never worked as the dog ran dutifully up and down the hallway to fetch a ratty, stuffed blue monkey.
"The bedrooms are a bit tiny."
Bedrooms should be tiny because they are filled with so much. I don't want to see a house where the bedrooms seem huge, empty, lifeless. I see bedrooms that are crammed with nighttime readings and midnight illnesses. I see bedrooms crammed with friends and cousins, laughters and cries, time-outs and hugs. I see cribs turning into beds and onesies becoming First Communion suits and Easter dresses. I see too much, which is why the doors are always open because the memories spill into the hall.
"Hmmmm ... the kitchen is small."
The kitchen is small and we need to pull the table away from the wall to sit around it. But we did sit – we do sit – at the table. We sat when it was just two of us and we were able to sit side by side and talk about the day. We sat when two became three and meals involved sweet potatoes, mashed carrots, and sippy cups. We sat when three became four, with both children on one side of the table and the table still against the wall. Then my babies became bigger and we pulled the table away. Yet even then, we sat when our conversations became their conversations. When talk about our day became talk about soccer and swimming, about pre-school and third grade, about friends and family. That kitchen is where we battled over vegetables and rewarded with something special. That kitchen is where people crammed together at parties and where home-baked cookies became legendary to countless students over the years.
"I love the deck. The deck is huge."
Ahhh ... but when you stand on the deck, do you see my son's baptism? It was held on this very deck. The priest performed the ceremony and my wife sang and I stood there in front of family and friends, listening to my wife's words and staring down at my son. Do you see the birthday parties when children swarmed the deck like flies, eagerly awaiting a piece of cake and a dollop of ice cream? Do you see hide-and-go seek or campouts in the tent?
"The downstairs family room is very nice."
Thank you. I did it myself. It did not exist when we bought the place. I built this family room. But I did not make it. No, it was made during those nights while rocking crying babies watching reruns of Cheers. It was made with Notre Dame and hot dogs, and Patriots and Lego time. It was made with my wife's piano and the lessons to children now preparing for college and the rehearsals for high school students preparing for the stage. It was made with movie night and afternoon naps. It was made with Xboxes and Wii remotes. It was made with the warmth it provided during blizzards and the safety it offered during hurricanes and floods.
Like so much of this house-- it was built, but we made it.
"What do you want for it?"
What do I want? I want to be able to come back and relive the memories when the kids are older. I want to be be able to sit on the deck at various points during my life and listen to the night sky again. I want to come and see the flowers and the hosta, to see how much they have grown. I want you to awaken the echoes by having a loving marriage and a loving family in this home the way that we did. I want you to carry that legacy on and pass it along to the next buyer. I want you to see that this is not a house. This is a home. And if you are taking it from me, you need to know that the price I have it listed for pales in comparison to its worth to me or my family.
But for now, I'll give you a price.
And I'll pack it all up into some boxes.
And move to a new house that is not yet our home.